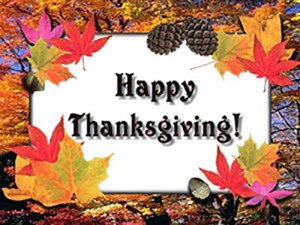 Happy Thanksgiving!
I trust and hope you spent time with your family and friends on this very special day. You know the weeks and days that lead up to Thanksgiving really causes people to stress out, worry about the food, worry about all the people visiting, worry, worry, worry.
I want to share with you Thanksgiving in Possum Kingdom and how we shared around the table with family and how I have a new branch of family that I can only try to share my love and thanks for each one of them, Shawn Bissell's Family.
The holiday comes in Possum Kingdom the same day it does all across America, I know that was a shock for some of you. Well we started about two weeks ago with a meeting in the driveway. I don't think everyone got the memo but the majority of us there agreed Thanksgiving was coming, so the plans started. Who was at the meeting? I am glad you ask, Claire, Abigail, Anthony, Meleeda and Hailey well she was asleep so her input was muted. Oh yeah Rebel, Samson and Princess but they just had a bone on their minds. Well with the meeting of the minds one thing had to be decided on and that was were to have the eating, so we voted and the fact that Daddy & Deda was not present it was decided that the eating would be at their house at 12:00pm on Thanksgiving Day. With the approaching holiday the air grew tense, well at least with me because we had no plan and this was serious because we are talking a big eating and no food was even talked about. Then the call came through at the last moment Claire and Deda talked and they planed what other people should bring, it was looking up. Then Meleeda got in on the conversation and more vittles were planned for other people. I am not sure what sort of input Kim and Vickie had but vittles were brewing. There was only one problem with the brewing and that was all I was hearing was deserts and vegetables, who is fixing the meat. Out of mere panic I said OK, OK I will cook, smoke a turkey. Claire then thinking that she did not want to be out done she said, real prissy like, I will fix a turkey breast in my rotisserie oven. So the challenge was on, Man vs. turkey. The weeks turned into days and the days into hours and you could tell in Possum Kingdom Thanksgiving was coming. I knew this was an important task I had taken on, the center piece of Thanksgiving was the turkey and I just could not let Claire out do me. I knew I would have to sharp on my game because she would cheat, you know she knows how to read and she reads recipes and she can cook and she has friends that can cook. That was OK because I know how to eat and I have proved this all of my life, just look at me do you think I got this way on tofu? I had a secret that was sure to bring me out as a clear winner and that was Alton. Who is Alton? Well lets just call him a great friend that's in the know. I cleverly contacted Alton and he responded with some awesome ideas. He talked about using a brine and all of the wonderful taste that would bring to the table, he also talked about smoking a turkey at just the right heat. Alton was full of ideas he even talked about fixing a honey glaze to baste the turkey with; Alton even prepared a turkey for me to see just how to do it. Of course I was paying attention but I forgot my notebook but I thought I could remember. Claire went to the store with our list in hand to buy all the goodies to cook the turkey. With all of the items we needed at the house it was time to get started. I once again turned to Alton, you know Alton Brown on the Food Network and reality set in, Alton would go shopping, return with all of the correct items, prepare and cook the turkey and sit down to eat in most shows under 30 minutes. Reality sometimes will hit at the worst time for me it was when Justin said Daddy I have figured the time it will take to smoke this turkey and it is 13 ½ hours. OK so the pressure has started and we would have to skip the brine. We would have to just season and hurry and get it to smoking. We got the turkey prepare and resting on the smoker at about 10:00pm Wednesday night. That meant cooking all night and hopefully it would be done by dinner time 12:00pm Thursday. Cooking all night was OK because AnneMiller has cooked an awesome cinnamon bread, so the eating could happen all night. Justin and I also constructed a square container around the smoker so we could keep our temperature up on the smoker and the turkey would be ready for 12:00pm Thanksgiving Dinner. What about the turkey breast Claire was fixing you ask, well let me tell you since she was using the rotisserie she figured that about 1 hour and 45 minutes the turkey breast would be done. With this time in mind she then decided that she would use the brine since I had no time. Well back to the smoker Justin and I were up until 1:00am and I arose again at 4:00am and 8:00am to check on the turkey. Claire, she was in la la land since about 11:00pm. She awoke from her slumber about 8:30am and gracefully removed the turkey breast from the brine and by 9:00am she had it a cooking and just as she planned about 11:00am after letting it rest I sliced the turkey breast and placed it on a plate that she had prepared. I then returned to retrieve the turkey from the smoker and about 11:45am I was fixing to carved and plate the turkey, but suddenly realized that something had gone wrong, the turkey was not fully cooked. It was to be presented in 15 minutes what was I to do! I had to call and admit defeat that we was going to be late due to the fact that my planning had failed. Oh well you all know I don't wear a watch anyway and yelp we was late but do you think anyone really expected me to be on time? It was a quick fix I put the turkey in a 400F oven for about 40 minutes and it was done. The dinner was just awesome every one brought their best vittles and all of us were rubbing our bellies after the meal. Claire fixed PaPa Drake a plate and off to the lake we went or at least what use to be Lake Hartwell to visit with PaPa. PaPa was so glad to see us and we were excited to visits with him but as you know all good things must end, so we returned to Possum Kingdom. We had an awesome Thanksgiving and I hope yours was as well, Claire enjoyed it so much when she go in the house she went unconscious in her chair. I have a picture but I value my life to much to put it on line.
Now I want to be serious for a moment and ask you what do you have to be Thankful for? Well while you are thinking about that I am going to tell you just some of the things I am thankful for.
I am Thankful to God for sending Jesus Christ to die on the cross for me. I am Thankful for Mama and Daddy and the Godly example they set for Meleeda and me, so many times we thought they were dumb but they were so right. I am Thankful that God put Deda in our lives after he called Mama home. Deda is a blessing to Daddy and all of the family. Deda also brought her family and we now join together as one big happy family. I am Thankful for my cirrhosis of the liver, because God has reopened my eyes and made me know that he is in charge but God also gave me another whole new family. God has expanded my family with the addition of this wonderful family, the family of Shawn Bissell. I have made a promise to always keep my gift healthy and most of all keep Shawn's memory alive through me with God getting all the praise and glory. Our families are really growing as Rita and I have exchanged information and are learning more about our families with each passing exchange. I am Thankful that God has allowed our families to reach out to each other and be welcomed and join together as loving families do. I am Thankful to be an American and for all of the military and their families past and present, for all they do to keep my families safe. I am Thankful that God has allowed me the honor to serve and protect our community. I am Thankful to you for reading my blog, time and time again and you putting up with me crying on your shoulder or trying to make funny, when a rock would have more humor. I am Thankful for all of the things I take for granted and never thank God for.
I had to take a break and take my 8:30pm medication; you know my medication is like giving a couple of kids a popsicles so they play well together. The great thing is we get along just fine.
I know I am not the only one with this issue but after Thanksgiving means Christmas shopping is a must. Since Claire does not prefer to shop, Abigail and I will produce gifts of all shapes and sizes. By the end of the season every name will be marked off the list and the gifts people receive may not fit or they may not even like them but hey they got a gift right!
OK I know you hate it as much as I do but it is time to go. Thanks for being here for me and Thanks for being my friend.
We must say good night and God Bless You,
Pelham                                                     
What's For Breakfast?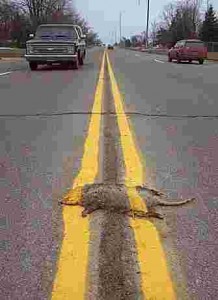 This entry was posted on Thursday, November 27th, 2008 at 9:05 pm and is filed under
Uncategorized
. You can follow any responses to this entry through the
RSS 2.0
feed. You can
leave a response
, or
trackback
from your own site.